Our beloved country does not need to doubt about its social culture and art, especially regarding batik motifs. Because every region in Indonesia has its own characteristics, the motives are also very diverse in shape.
Kinds of Batik Motifs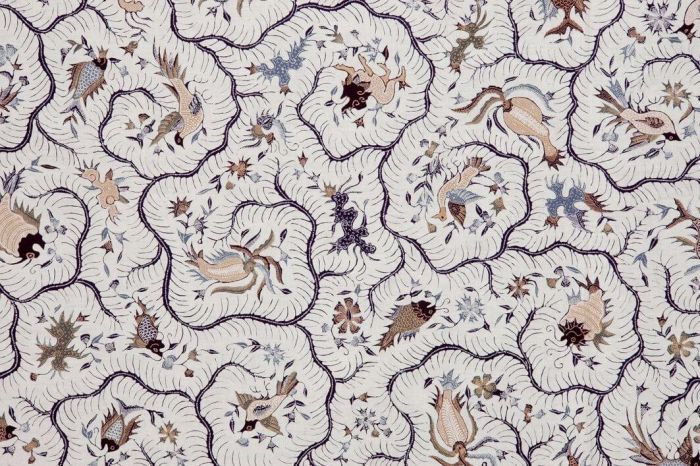 As we discussed earlier, Indonesia is known as a country rich in cultural diversity. Starting from the variety of typical dances, musical instruments, traditional houses and so forth. However, what we will discuss this time is the culture of Indonesian batik.
Batik is the art of painting on fabric drawn with certain patterns and by making a special method that is by writing or by sticking wax (wax) on the fabric. Which is followed by other processing.
Batik is also a valuable asset owned by Indonesia. In fact, Indonesian Batik has also been recognized by UNESCO as a cultural heritage of humanity on October 2, 2009. Indonesian batik does not only have diverse motives without meaning. However, each motive also has a philosophy and has a different meaning from one another.
Batik philosophy
There is an expression according to (Susanto, 2012: 51) that the suffix "tick" from the word batik comes from the word "drip; dripping ". On the other hand, the word batik in Javanese (Kromo) means 'fiber' and in Javanese (Ngoko) means 'write'. So, batik can be interpreted as 'painting with (dripping) wax'.
As we discussed earlier, that every batik motif has its own philosophy and meaning. This is caused by motifs that are created based on people's beliefs where the origin of the batik cloth.
The philosophy or significance of the batik cloth that makes this batik cloth is not just cloth used to cover the body. However, this batik cloth has a very deep meaning for people in these areas.
Kinds of Indonesian Batik Motifs
Here are the kinds of batik motifs in Indonesia that you need to know:
SidoAsih Batik Motif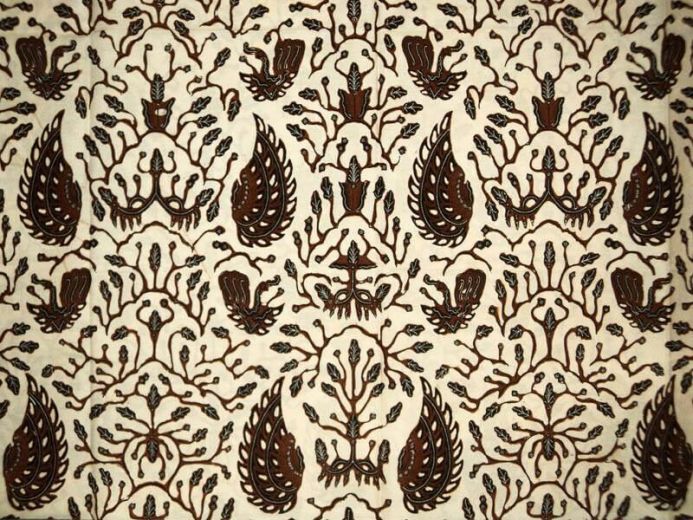 SidoAsih batik motif has a very big meaning that is love in marriage, his life is always filled with affection. Therefore, the philosophy of SidoAsih batik is the same as the sublime Sido batik. Because, this batik is mostly used by brides during weddings.
Kawung Batik Motif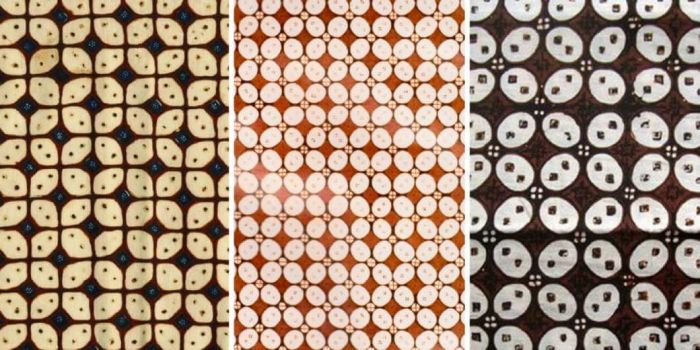 This Kawung motif is included in the oldest batik motif in Indonesia. Kawung motif is a picture of a Kawung fruit or palm fruit. In ancient times, this batik was only allowed to be used by royal people only, usually used for a king or queen's sheath. In this batik motif there is also a cross motif between 4 ovals which refers to a universal energy source.
Mega Mendung Batik Motif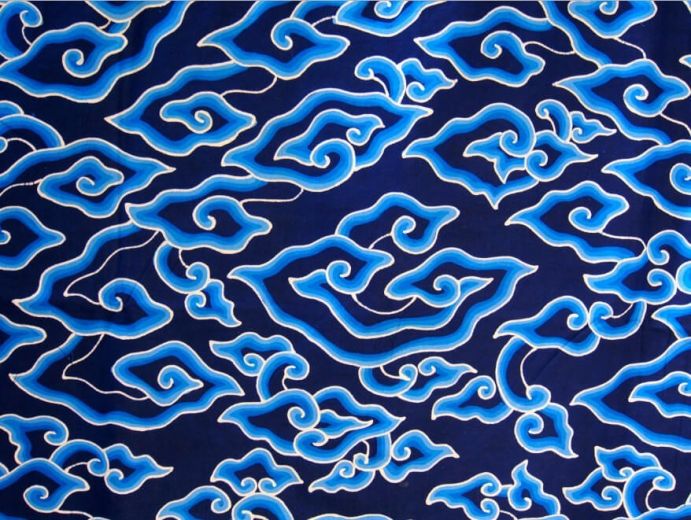 This Mega Mendung batik motif is an original batik motif from the Cirebon area. This motif illustrates the pattern in the form of clouds. This motif uses dark colors like dark red, dark green, dark blue and so on.
This batik motif has also become an icon that is the pride of the city of Cirebon. Thus, this batik motif is very typical of the region of origin.
Sekar Jagad Batik Motif
Sekar universe batik motifs come from the Yogyakarta area. As the name implies, Sekar Jagad has the meaning of beauty that is able to make anyone who sees it enchanted. Some say that the Sekar Jagad motif as a map of the world because of its motif resembles the islands.
Broken Parang Batik Motif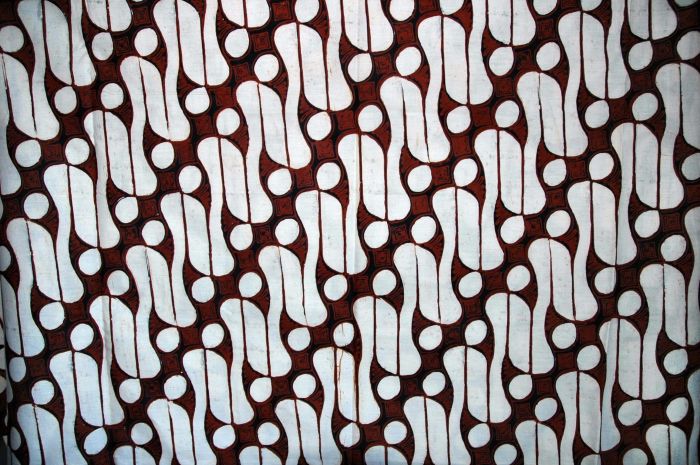 This philosophy of the Parang Rusak Batik Motif illustrates the meaning of the struggle between humans and evil. This fight means controlling yourself from all bad things. So they can become more wise and noble human beings.
if you are interested in batik you can visit the Indonesia souvenirs site